Everyone knows them because, in the LGBTQ+ community, they almost have a legendary status. The following people, Gay Icons, have actively campaigned for gay and lesbian equality, fought for LGBTQ+ rights, and, in an exceptional way, ensured that attention could be drawn to change the perception of the lesbian, gay, trans, and queer lives. Additional to the well-known LGBTQ+ activists who had a significant impact on LGBTQ+ history, gay icons dedicated parts of their lives and work to support a good cause, for example, gay pride events. We want to introduce you to 13 of the most important LGBTQ+ and gay icons here on Couple of Men.
by Sarah Tekath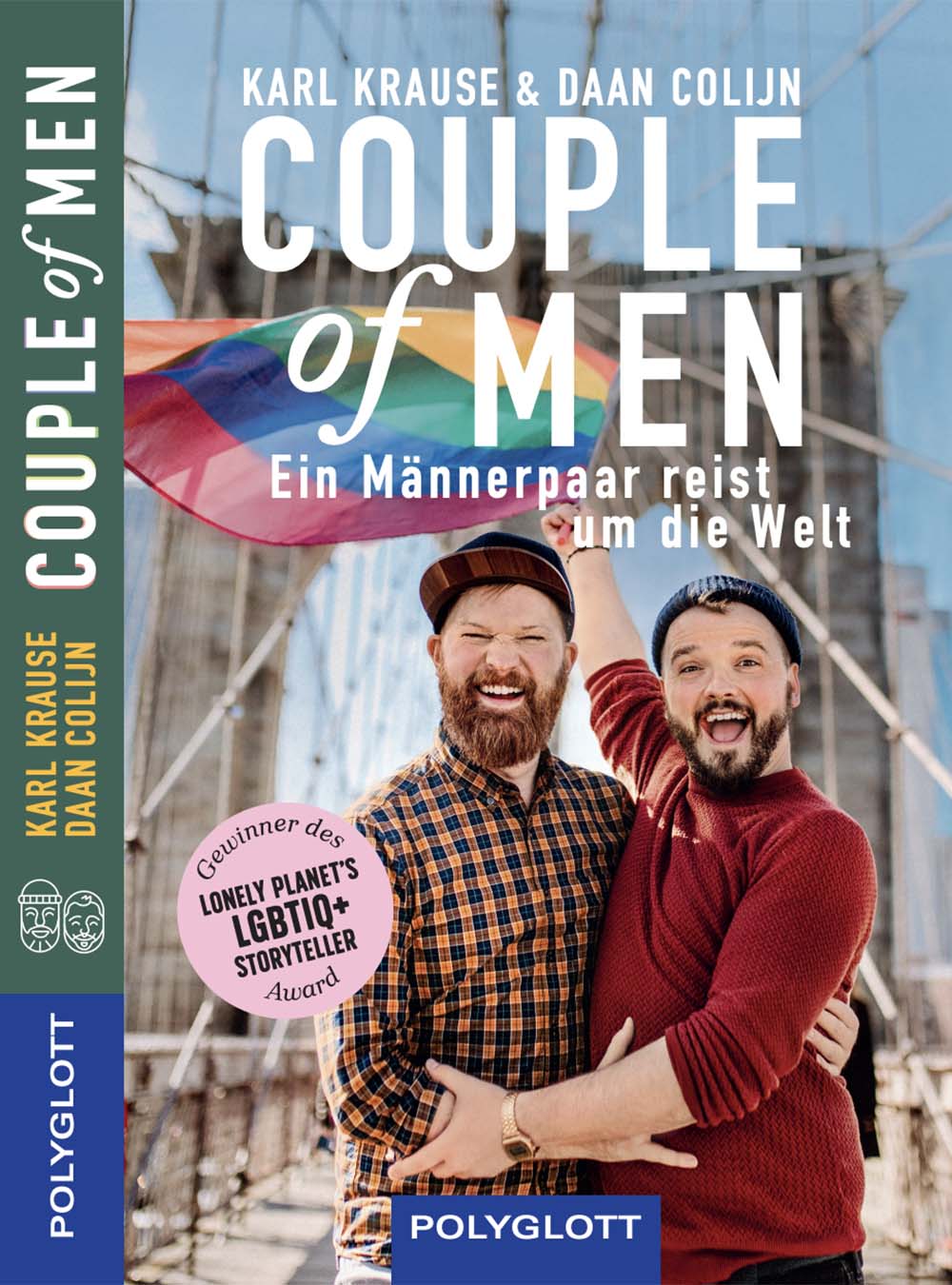 Advertisement
The perfect present to inspire (German-speaking) LGBTQ+ travelers and their allies to travel the world open-minded, respectfully, and with a happy heart.
Order our book online or purchase it in bookstores in Germany, Austria, and Switzerland.
The most famous LGBTQ+ & Gay Icons
The LGBTQ+ community has been fortunate to have several influential figures who have emerged as gay icons, leaving a lasting impact on society. These individuals have used their talent, courage, and activism to break barriers and foster acceptance.
#1 RuPaul
Even if you did not watch the reality show RuPaul's Drag Race, you still know that name. Because RuPaul reached already in the 1990s as a drag queen worldwide fame. He also took on an important part of the LGBTQ + community's education on his show. Watson.ch wrote in June 2018: "Why the heteros suddenly celebrate the homo culture? The answer is RuPaul. "Good to know: RuPaul's Drag Race secured Emmy for Outstanding Reality-Competition Program in 2019. In 2018, Karl and Daan had the incredible opportunity to attend a DJ set by RuPaul. For them, RuPaul is one of the most influential LGBTQ + gay icons.
Let's sissy that walk @RuPaul! What a dance night with the #rupaul DJ set on @OpenSeaCruises in Ibiza! You really made our night with that walk! Can we get an Amen in here?#gaytravel #coupleofmen #dragrace #openseacruises 👬🌈💃❤️ pic.twitter.com/dM4Jpyx0Av

— Couple of Men (@coupleofmen) October 4, 2018
#2 George Michael
"George Michael encouraged a whole generation with his coming out," Bento wrote in 2016 on the death of the former Wham! Singer. The artist was one of the first to openly profess his homosexuality. It became a role model for many people in the 1990s, when being gay was still seen as a problem to hide. After the death of the famous singer, numerous people expressed their gratitude via Twitter, as Michael showed them that they were not alone.
Sieh dir diesen Beitrag auf Instagram an
#3 Princess Diana
She has often been referred to as the Princess of Hearts and that is certainly true for the LGBTQ+ community as well. One of the reasons for this is that she too actively rebelled against social norms and constraints and tried to change injustices. Another important point is her work on AIDS education. In 2017, it became known that Princess Diana was also the sole confidant of Butler Paul Burrell, who did not dare to come out all his life.
#4 Prince
Straight, gay, bi? Certainly, you never knew it and the musician Prince understood it very well to play with clichés and expectations of him. With his androgynous appearance, he opposed the black machismo culture of that time, writes the Schweizer Tagesanzeiger. Perhaps that's why Prince is one of the most important LGBTQ+ icons in history because he simply did not let himself be put in drawers and consciously showed the world how many facets there can be in the spectrum of gender and sexual orientation. By the way, during a recording of The Voice UK, Juror Boy George said he had sex with Prince.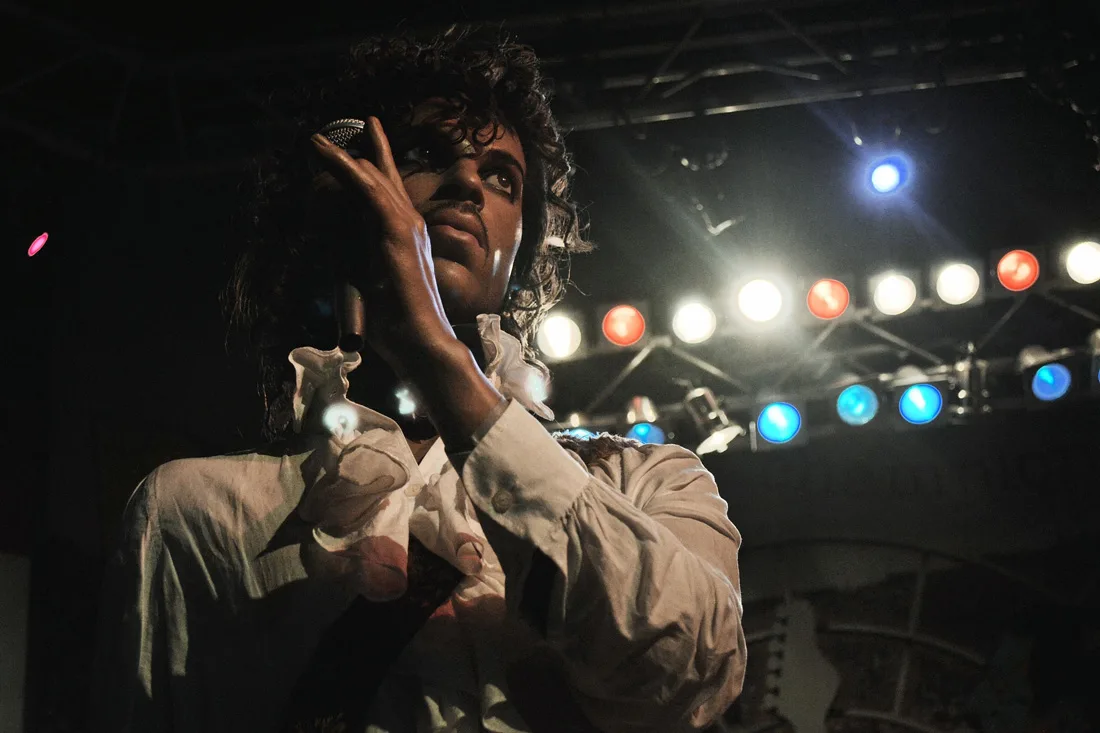 #5 Madonna
Cross boundaries, provoke, and open your mouth. Over the course of her career, Madonna has repeatedly managed to consciously tease and make headlines. Examples include her video on a Prayer with burning crosses and a black Jesus or her lesbian kiss with Britney Spears and Christina Aguilera at the VMA's in 2003. It was also Madonna who actively campaigned against the then-candidate in the US election campaign and today's US President Trump. It is this nonconformity that makes Madonna a real gay icon for us.
#6 Elton John
In 1976, British musician Elton John first introduced his bisexuality to the Rolling Stone music magazine and made headlines with statements like "I just think people should be very free with sex". In 1984, he married his German sound engineer Renate Blauel, the marriage divorced after only a few years, and Elton John had his coming-out. Before that, however, he explained: "I thought everyone already knew that I was gay." In 2009, Elton John's attempt to adopt an HIV-positive child from Ukraine failed. Reason: He is not married heterosexually. We and the Houston Chronicle consider Elton John one of the most important LGBTQ+ and gay icons ever.
Sieh dir diesen Beitrag auf Instagram an
#7 Freddie Mercury (alias Queen)
A great music legend with a tragic story. Freddie Mercury, the singer of the band Queen, has never officially outed. Too big was his fear that this could negatively affect the success of his band. Even when Freddie Mercury fell ill with AIDS, he kept this secret for years, writes the magazine HIV of the German AIDS Aid. Only a few hours before his death he announced his AIDS disease to the public. In honor of the artist, a live broadcast took place half a year later at London's Wembley Stadium. The proceeds from this "Freddie Mercury Tribute Concert for AIDS Awareness" provided the foundation for the Mercury Phoenix Trust. The organization has provided nearly $ 20 million to support HIV / AIDS projects to date. Did you know that Freddie called the German city Munich his home for a couple of years?
#8 Ricky Martin
Latino music is strongly based on typical gender roles, macho culture, and sexualization. A gay Latino star fits less in the picture. During his career, the artist was forced to pretend and misuse the sex symbol that the female fans, according to his management, wanted to see. In 2016, the Latin musician appeared in public for the first time with his partner. Inqueery said that Martin said at the event, "I know that both men and women find me attractive, and I do not believe in sexual drawers. We are all human beings – with emotional and sexual needs. "
Sieh dir diesen Beitrag auf Instagram an
#9 Touko Laaksonen (alias Tom of Finland)
Art is one of the many ways of raising awareness of sexual diversity – as Tom of Finland has proven. During the Second World War, when Stalin invaded Finland, young art student Touko Laaksonen gathered his first experiences with men. It was especially the uniforms of the German soldiers who aroused him. Today, the drawings of Tom of Finland, as this LGBTQ + icon now calls, show muscular leather types. There is no sex, but plenty of lustful looks. If you want to know more about Tom of Finland, you should not miss the Tom of Finland package at the Klaus K Hotel in Helsinki.
#10 Oscar Wilde
For this gay icon, we have to go back a little further into the past because Irish writer Oscar Wilde was convicted in May 1895 of homosexuality and sodomy. This resulted in the prohibition of speech, writing ban, and the deposition of all his plays. After two years in prison, he is dismissed as a broken man, ill and poor. He escapes to Paris into exile and dies there soon afterward. The fate of Oscar Wild, one of the gay icons, can currently be seen in the movie The Happy Prince.
#11 James Dean
The womanizer who was not one? There are many myths about actor James Dean, who died in a tragic car accident at the young age of 24, including his sexuality. His first biographer and close friend William Bast claimed to have had a relationship with Dean, and the scriptwriters of the classic Rebel Without a Cause described him as gay. During his lifetime, the actor denied the rumors vehemently. "No, I'm not gay. But, I do not go through life with my eyes closed" writes 20 Minuten. It should also be mentioned that homosexuality was regarded as a mental illness in the USA in 1955. So, who knows …
#12 Cher
Also, this famous singer joins the group of gay icons – her songs are played up and down at LGBTQ+ parties and are considered the best Gay Pride Party songs ever. Despite this, Cher recently made headlines less appropriate to her status as an LGBTQ+ icon when the singer announced in a telephone interview to the online magazine PrideSource that the coming out of her son Chaz Bono is not easy for them. The German-speaking magazine Mannschaft headlined: "Cher had trouble accepting her trans son". In 1995, he came out as a lesbian, and in 2008, the transition to the man followed. His story can be seen in the documentary Becoming Chaz.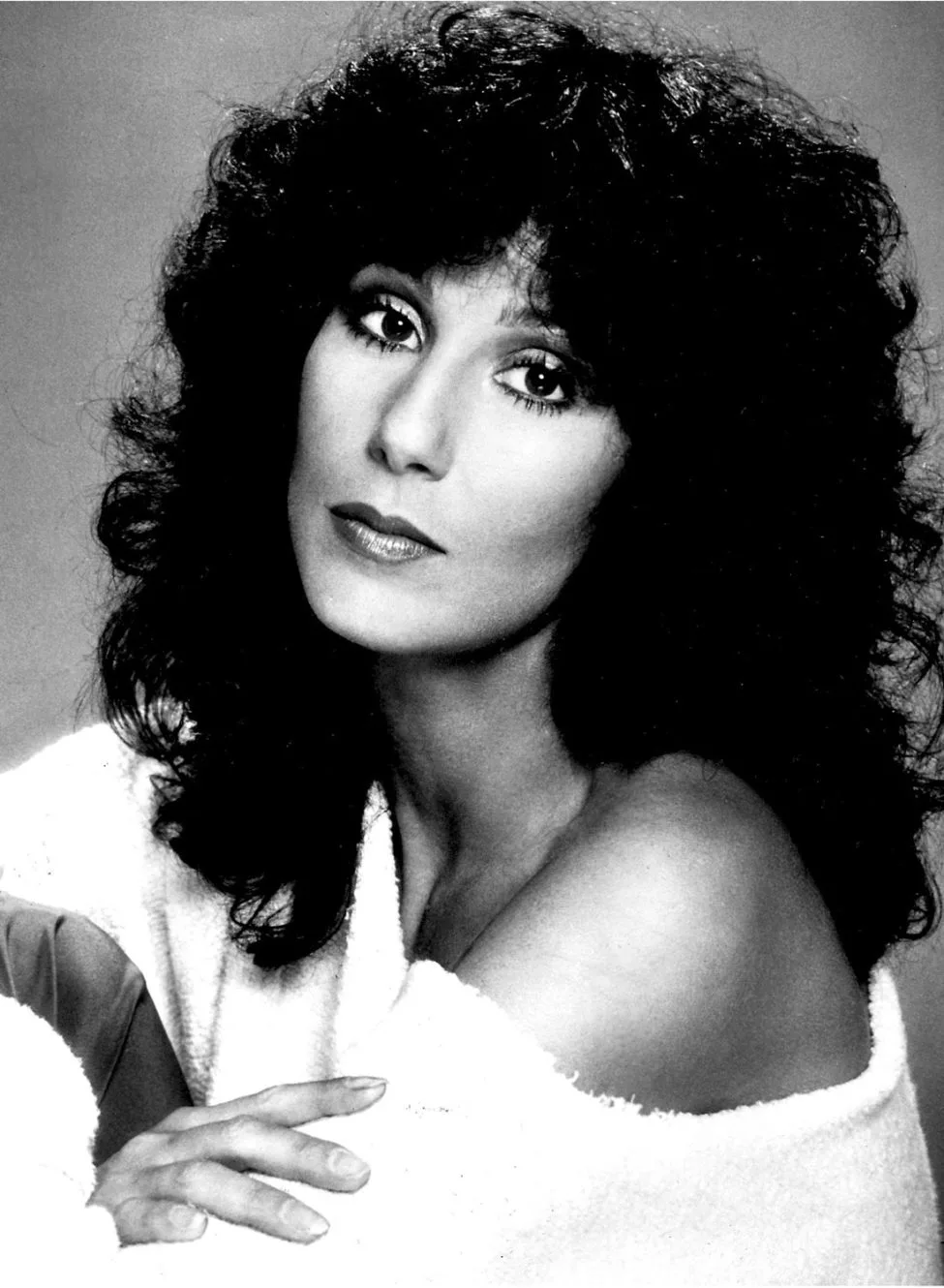 #13 David Bowie
David Bowie is dead. Long live David Bowie. Although this prodigy was at the height of his career way back in time before our generation started to listen to music, David Bowie became immortal by being a never-ending trendsetter as one of the most pioneering and influential fashion designers, performers, and singers of modern times. After his death in 2016, we could visit the world-traveling exhibition 'David Bowie is' in Groningen (Netherlands). Some of his songs will simply never die… David Bowie is, and will always be.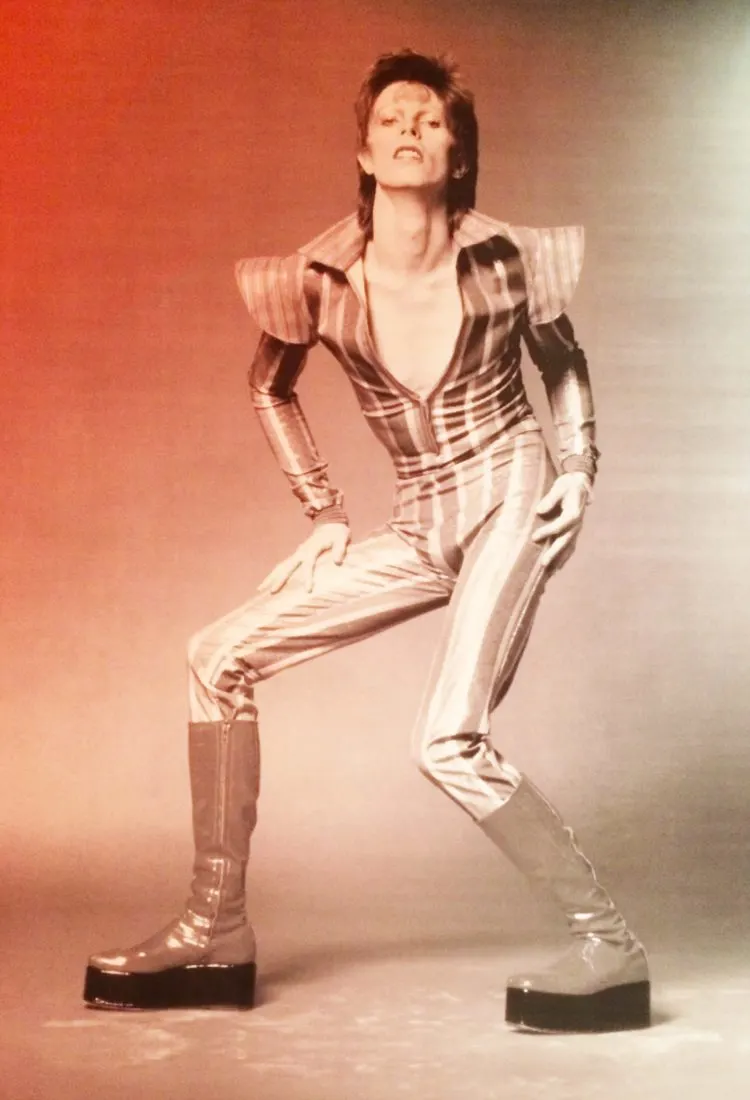 Gay Icons with charisma, uniqueness, nerve, and talent
These gay icons, among many others, have challenged societal norms, promoted inclusivity, and empowered individuals within the LGBTQ+ community to embrace their true selves. Their influence continues to inspire and uplift generations, fostering a more accepting and diverse world. But of course, there are many more important people in the queer community, we can think of, like the queer activist Ellen DeGeneres. Her openness and humor helped to humanize the LGBTQ+ experience and paved the way for greater representation in the media. Read more about LGBTQ+ activist here!
Would you like to learn more about us gay travel bloggers, activists, and influencers and experience our queer adventures together with us? Then stay tuned and follow us on Facebook, Twitter, YouTube, Pinterest, and Instagram! See you on one of our next Gay Pride trips worldwide!
Sarah & Karl & Daan.