Embarking on a quest to explore Europe's thriving gay sauna scene is an adventure that promises relaxation, excitement, and the chance to connect with like-minded individuals. For gay couples like we are, these safe spaces are sanctuaries that offer an inclusive space to unwind, rejuvenate, and embrace their authentic selves. As gay travelers, we've had the privilege of experiencing some of the most visited and important saunas across the continent. From opulent facilities to intimate atmospheres, from the bustling streets of Berlin to the romantic canals of Amsterdam, each sauna offers a unique and unforgettable cruising experience. Join us as we take you on a tour of the top 18 gay saunas in Europe, providing a glimpse into their distinctive features and vibrant communities, each as unique as the cities they call home.
Cruising Culture: Our Top 18 Gay Saunas in Europe
Embarking on an exciting journey through Europe, we, a gay couple deeply passionate about travel and exploration, have curated an exclusive list of the 18 most popular gay saunas across the continent. Whether you seek relaxation, socializing, or indulgence, these saunas offer an array of unique experiences that cater to the LGBTQ+ community and their allies. Join us as we unveil these hidden gems, each offering a distinct charm and ambiance. Let's dive in!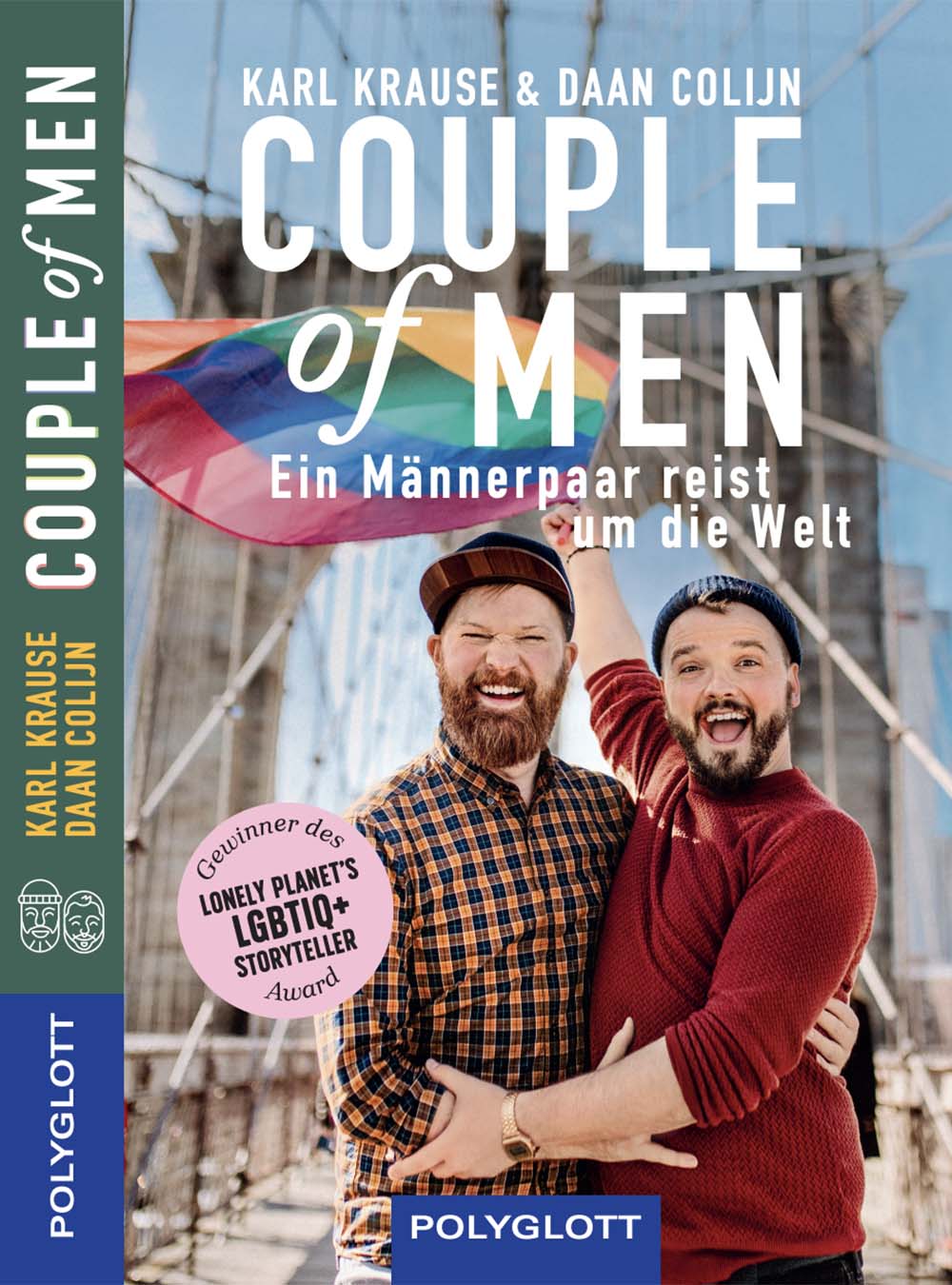 Advertisement
The perfect present to inspire (German-speaking) LGBTQ+ travelers and their allies to travel the world open-minded, respectfully, and with a happy heart.
Order our book online or purchase it in bookstores in Germany, Austria, and Switzerland.
#1 Boiler Berlin Sauna – Berlin
Boiler Berlin Sauna GmbH, Mehringdamm 34, 10961 Berlin – Germany
Step into the heart of Berlin's gay scene at Boiler Berlin Sauna. With its modern design, extensive wellness facilities, and diverse events, this sauna provides a stimulating retreat for all. Discover the large steam rooms, saunas, and dark rooms, creating an enticing space for connection in Berlin.
#2 Sauna Nieuwezijds – Amsterdam
Nieuwezijds, Armsteeg 95, 1012 NB Amsterdam – Netherlands
Sauna Nieuwezijds in Amsterdam is a popular destination for locals and tourists alike. With its modern facilities, including saunas, steam rooms, and a relaxing lounge area, guests can unwind in a friendly and inclusive environment. The sauna's central location and vibrant atmosphere in Amsterdam make it a hub for the city's gay community.
#3 Sauna at Deutsche Eiche – Munich
Hotel Deutsche Eiche, Reichenbachstrasse 13 D, 80469 Munich – Germany
Embrace the iconic bathhouse at Deutsche Eiche in Munich, known for its LGBTQ+ community presence. This multifaceted establishment offers a sauna, steam rooms, a pool, and a rooftop terrace to socialize before or after the sauna experience. Meet at the bar, indulge in delicious cuisine, and enjoy regular-themed nights, live music, and art exhibitions. Immerse yourself in the warm and inclusive ambiance.
#4 Sauna Sitges – Sitges
Carrer d'Espalter, 11, 08870 Sitges, Barcelona – Spain
Located in the vibrant coastal town of Sitges, Sauna Sitges offers a relaxing escape with stunning views of the Mediterranean. With its modern facilities, including a steam room, Finnish sauna, and private cabins, this sauna is an ideal spot to unwind and mingle with international visitors. Of course, there are other spots to meet like-minded men. Take a look at our:
Sitges Cruising Guide > | Gran Canaria Cruising Guide > | Mallorca Cruising Guide >
#5 Kaiserbründl – Vienna
Kaiserbründl, Weihburggasse 18-20, 1010 Vienna – Austria
Discover the historical charm of Kaiserbründl, a renowned Vienna sauna dating back to the 19th century. With saunas, steam rooms, relaxation areas, and a rooftop terrace, this opulent venue offers a luxurious experience. Kaiserbründl hosts special events, including costume parties and themed nights, adding excitement to your visit. Immerse yourself in this Viennese treasure's unique blend of tradition and modernity.
#6 Sun City – Paris
62 Bd de Sébastopol, 75003 Paris – France
Experience the epitome of French elegance at Sun City, Paris's premier gay sauna. With its opulent decor, this sauna offers a luxurious retreat. Relax in the sauna, steam room, or enjoy the spacious Jacuzzi. The venue, with 3,000 sqm on three floors, proposes a unique experience in a beautiful setting, with opportunities to engage in stimulating conversations at the bar or discover the labyrinth of private cabins.
#7 Pleasuredrome – London
Arch 124 Cornwall Road (corner of Alaska Street), Waterloo, London SE1 8XE – UK
With the closure of Chariots, the Pleasurdrome sauna has become Waterloo's exclusive gay haven. Recently renovated and adorned in an industrial style, the venue spans two floors, offering two steam rooms, a sauna, a stylish maze, private rooms, a spa pool, sunbeds, and a cozy café. Its proximity to Waterloo station and all-night opening hours ensure a steady stream of visitors throughout the week, while weekends buzz with activity. Step into this urban oasis, the perfect retreat for relaxation and connection in the heart of London.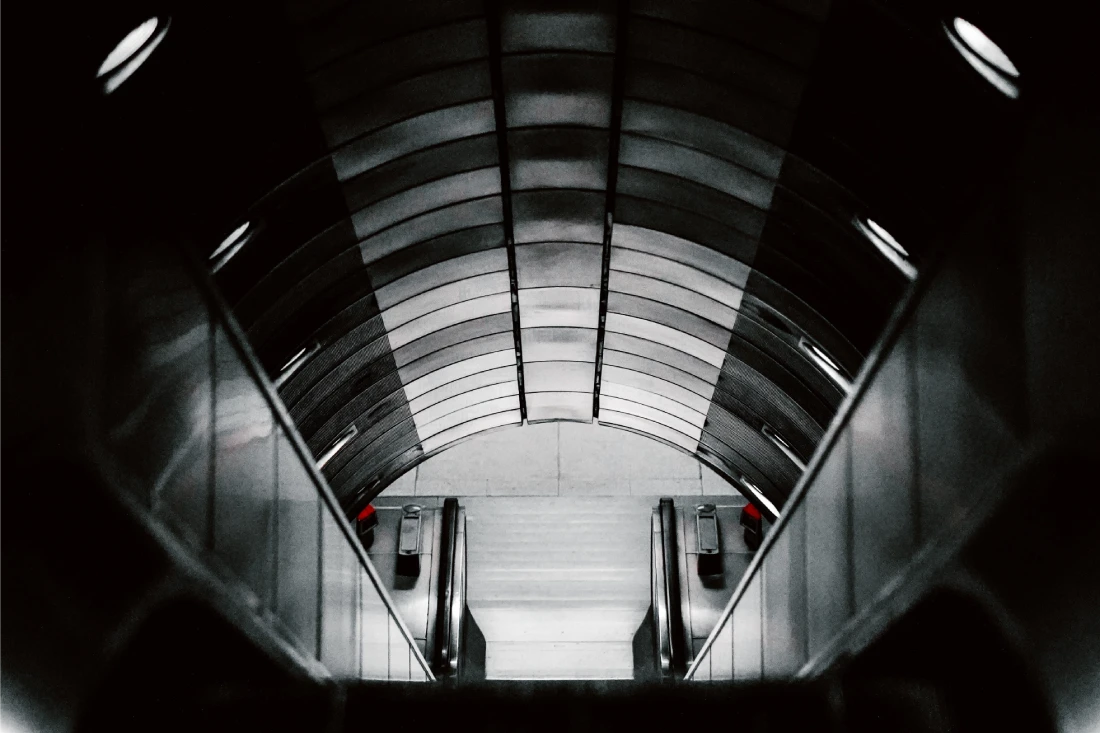 #8 Sauna Octopus – Madrid
Sauna Octopus, Calle Churruca 10 28004, Madrid – Spain
Located in the vibrant Spanish capital, Sauna Octopus entices visitors with its modern facilities, including a large steam room, whirlpool, and well-equipped relaxation areas. Its contemporary design and friendly atmosphere make it a favorite among locals and tourists alike. Octopus Sauna Madrid describes itself as the best bear sauna in Madrid. We have yet to be convinced of that ourselves.
#9 Macho Sauna – Brussels
Rue Marche au Charbon 106-108 1000 Brussels – Belgium
Explore the vibrant LGBTQ+ scene in Brussels at Macho Sauna, a popular destination for relaxation and socializing. With its modern facilities, including saunas, steam rooms, and a bar, this welcoming venue offers a comfortable and inclusive atmosphere. Macho Sauna frequently organizes themed parties and special events, providing visitors a lively and dynamic experience. Whether you're looking to unwind in the sauna or meet new friends at the bar, Macho Sauna is a hub of excitement in the heart of Brussels.
#10 Sauna Babylonia – Prague
Martinská 417/6, 110 00 Staré Město, Prague – Czechia
Indulge in the welcoming atmosphere of Sauna Babylonia, located in the heart of Prague. This modern sauna offers a range of amenities, including saunas, steam rooms, relaxation areas, and a bar. Unwind in the soothing heat, or socialize with fellow sauna-goers at the lively bar. Sauna Babylonia also hosts regular events, such as themed parties and DJ nights, ensuring an unforgettable experience. With its friendly staff and vibrant ambiance, Sauna Babylonia is a must-visit for sauna enthusiasts in Prague.
Advertisement
We found some great deals with flights worldwide as well as in and around Europe via Amsterdam (and return) with gay-friendly KLM Royal Dutch Airlines. That includes direct connections with KLM or their partner airlines, Air France and DELTA. *subject to availability / last check: 2023
#11 Sauna Phoenix – Zurich
Apollo Sauna, Seilergraben 41, 8001 Zürich – Switzerland
Escape to the serene oasis of Sauna Phoenix in Zurich, Switzerland. The "longest serving" gay sauna in the center of Zurich offers a luxurious retreat with its Finnish saunas, steam rooms, and a tranquil outdoor garden. Unwind amidst the sophisticated Swiss atmosphere and indulge in ultimate relaxation. Sauna Phoenix also hosts occasional special events, such as wellness workshops and themed nights, providing a unique and immersive experience. Immerse yourself in the rejuvenating ambiance and let the stress melt away at Sauna Phoenix in Zurich.
#12 Adam Sauna – Rome
Adam Sauna, Via Pontremoli 28, 00182 Roma – Italy
Discover the inviting atmosphere of Adam Sauna Roma, nestled in the heart of the Eternal City. This welcoming sauna offers a range of amenities, including saunas, steam rooms, relaxation areas, and a bar. Immerse yourself in the soothing heat, or socialize with fellow sauna enthusiasts at the vibrant bar area. Adam Sauna Roma also hosts various events, such as themed parties and special performances, creating a dynamic and engaging experience for its guests, tourists in Italy and locals alike.
#13 Sauna Casanova – Barcelona
Carrer de Casanova, 57 08011 Barcelona – Spain
Located in the heart of Barcelona, Sauna Casanova offers a sleek and inviting space for relaxation. With its Finnish saunas, Turkish bath, and Jacuzzi, this sauna provides a perfect retreat after a day of exploring the city. The friendly staff and clean facilities ensure a comfortable and enjoyable experience for all visitors. Whether you're seeking socialization in the spacious lounge area or indulging in self-care, Sauna Casanova caters to your needs. Don't miss the exciting regular events and themed nights in the known as the most visited gay sauna in Barcelona for an extra touch of excitement.
#14 Stargayte Sauna – Leipzig
Stargayte Sauna, Otto-Schill-Straße 10, 04109 Leipzig – Germany
Unveil the captivating allure of Stargayte Sauna, a popular gay sauna located in the vibrant city of Leipzig, in the German state of Saxony. This modern and stylish venue, just a one-hour drive from Dresden, offers a variety of amenities, including saunas, steam rooms, a whirlpool, and private relaxation areas. Stargayte Sauna is known for its welcoming and inclusive atmosphere, attracting diverse gay visitors. The sauna also hosts numerous events, including glow parties and themed nights, where guests can dance and socialize in a lively and electric environment.
#15 The Boilerhouse – Dublin
The Boilerhouse, 12 Crane Ln, Temple Bar, Dublin, D02 DR72 – Ireland
Nestled in the heart of Dublin, The Boilerhouse offers a haven for men to unwind and connect. With its extensive facilities, including saunas, steam rooms, and numerous private cabins, this sauna creates an intimate and welcoming atmosphere for visitors to explore. The website states that the Boilerhouse is supposed to be Ireland's biggest men-only sauna.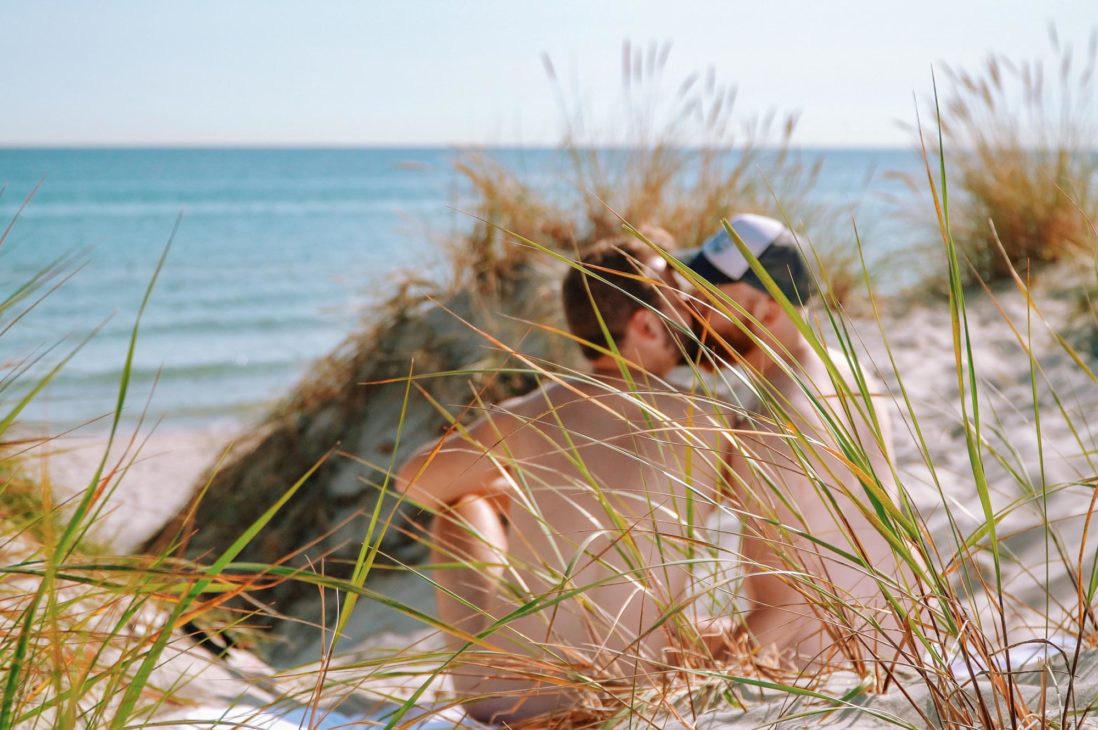 Together with our dear friend and Gay Cruising Culture expert John, we are showing you the best cruising places of gay-friendly travel destinations worldwide. How to find gay cruising hot spots? What should be considered when doing gay cruising? Is gay cruising legal in the country you are traveling to?
#16 Magnum Sauna – Budapest
Magnum Szauna, 1085 Budapest, Csepreghy utca 2 – Hungary
The Magnum Sauna is considered to be Budapest's premier gay sauna, welcoming gay and bisexual men since 2001. The venue provides a safe, discreet, and hygienic environment for gay and bisexual men to meet, date, or simply relax. Indulge in the soothing waters of our Jacuzzi or immerse yourself in our Sauna World, where you can let go of the day's stress. Lose yourself in the steamy atmosphere of our Steam Room or embark on a thrilling adventure through our Labyrinth. Afterward, unwind in our cozy Lounge, where you can savor a hot coffee or a refreshing drink while meeting both locals and visitors alike.
#17 Sauna Galla Club – Warsaw
Sauna Galla Club, Ptasia 2 wejście od ulicy Przechodniej, 00-138 Warszawa – Poland
Warsaw's esteemed establishment, the Sauna Galla Club, has been serving its guests since 1998. The premises in the capital city of Poland boasts dry and steam saunas, a well-stocked bar, two TV rooms with an extensive film selection, and relaxation areas that include a smoking room. With its unique atmosphere and professional service, this gay sauna in Europe has cultivated a loyal group of regular guests as well as guests from all around the world.
#18 SaunApolo 56 – Lisbon
SaunApolo 56, R. Luciano Cordeiro 56 A, 1150-217 Lisboa – Portugal
SaunApolo 56 is a mixed sauna located in Lisbon, Portugal and is considering itself as Portugal's Only Mixed LGBT Sauna. It is a popular destination for those seeking a luxurious, unique sauna and spa experience. The sauna is located just five minutes from Lisbon Marques de Pombal and the Avenida da Liberdade. SaunApolo 56 offers a range of services, including sauna, aesthetics and sensual massages, and private cabins. The sauna is open to men, women, and "liberal couples". SaunApolo 56 has been highly rated by visitors and is known for its welcoming and inclusive atmosphere.
Now it is your turn to visit some of these remarkable gay saunas and safe spaces in Europe!
Europe's diverse and vibrant gay sauna scene offers many experiences for LGBTQ+ individuals and their allies. From the opulent Roman baths of Rome to the thriving nightlife of Berlin, each sauna presents its unique charm and ambiance.
Whether you're seeking relaxation, connection, or adventure, these top 18 saunas are a testament to the inclusivity and acceptance the LGBTQ+ community cherishes. So, pack your towels, embrace the spirit of exploration, and dive into an unforgettable journey through Europe's most visited and important gay saunas.
Do you want to know more about travel news from the LGBTQ + community? Follow us on Instagram, Twitter, YouTube, and Facebook! See you at a Pride or CSD demonstration somewhere in this beautiful, diverse, and eclectic world!
Karl & Daan.