In a world that is becoming increasingly interconnected, embracing diversity and promoting inclusivity has become essential. The International LGBTQ+ Travel Association (IGLTA) stands at the forefront of this movement, advocating for LGBTQ+ rights and fostering a more inclusive travel industry. Since its inception, IGLTA has been instrumental in shaping how we approach travel, breaking down barriers, and creating a space where everyone can explore the world authentically. We, as Couple of Men, are proud to be members of IGLTA, the US-American association. This year again, we will attend their annual global convention, hosted by Puerto Rico in 2023. Let's dive into the remarkable journey of IGLTA, its history, mission, influential members, and accomplishments.
Exploring the World with Diversity
The International LGBTQ+ Travel Association, or IGLTA, is a globally recognized organization that focuses on promoting LGBTQ+ travel and creating safe, inclusive spaces for travelers of all sexual orientations and gender identities. IGLTA's work extends far beyond simply booking vacations; it's about building connections, providing resources, and fostering a welcoming environment where travelers can be themselves.
"IGLTA is a nonprofit association and the global leader in advancing LGBTQ+ travel, and the only LGBTQ+ Affiliate Member of the World Tourism Organization"

IGLTA Website
History of IGLTA
IGLTA's roots trace back to 1983, founded by a group of LGBTQ+ travel agents who recognized the need for a supportive network within the travel industry. Over the years, the association, formerly known as the International Gay & Lesbian Travel Association, has grown from a small community to an influential global organization with thousands of members in various travel industry sectors. This journey reflects the significant progress made in LGBTQ+ rights and representation and is now a network of tourism businesses in about 80 countries on all six inhabited continents.
The Berlin-based Spartacus informs LGBTQ+ and queer travelers about how gay-friendly a holiday destination is according to several ranking factors and criteria. Gay travelers can use the Gay Travel Index 2023 to prepare for their gaycation and as a guide when choosing a holiday destination. But which country ranks first? Where is it safe to travel to as a gay and LGBTQ+ traveler?
The Mission of the International LGBTQ+ Travel Association
At the heart of IGLTA's mission is the commitment to creating a world where LGBTQ+ travelers can explore without fear of discrimination or prejudice. The organization strives to provide resources, education, and networking opportunities for its members, ensuring that travel professionals can cater to the needs of LGBTQ+ travelers sensitively and inclusively. By working with destinations, hotels, and businesses, IGLTA aims to make travel accessible and enjoyable for everyone.
Click here to see our IGLTA Profile >
Important Members of IGLTA
IGLTA has attracted diverse members, including travel agencies, tour operators, hotels, and other businesses committed to promoting LGBTQ+ travel. Leading global brands like the hotel brands Marriott International and Hilton, Delta Air Lines, and Disney Destinations have joined forces with IGLTA to underscore their dedication to inclusivity and equality. Their involvement demonstrates the power of collaboration in driving positive change.
Accomplishments of the US Association
The U.S. chapter of IGLTA has been particularly instrumental in advocating for LGBTQ+ rights in the travel industry. The association played a pivotal role in overturning discriminatory travel bans and has continuously worked towards creating more LGBTQ+ welcoming spaces across the United States. Their efforts have led to greater awareness, understanding, and acceptance of LGBTQ+ travelers and their unique needs.
That includes hosting the world's largest LGBTQ+ travel conference, the IGLTA Annual Global Convention, which brings together travel professionals from around the world to discuss trends and issues in LGBTQ+ tourism. We attended three of their conventions in Toronto, New York City, and Milano so far and will be joining their 40th global convention in Puerto Rico in October 2023. In 2024, Osaka, Japan will be hosting city of the IGLTA Global convention, followed by Palm Springs in 2025.
The IGLTA Foundation
Beyond its impactful work in promoting LGBTQ+ travel, the IGLTA Foundation stands as a pillar of support and empowerment. Founded in 2012, the foundation focuses on supporting the next generation of LGBTQ+ travel professionals and providing education, research, and leadership development opportunities within the LGBTQ+ travel community. It thereby nurtures emerging leaders by offering scholarships and grants, ensuring the continuation of efforts to make travel more inclusive. The IGLTA Foundation's commitment to fostering growth and understanding aligns seamlessly with the overarching mission of IGLTA, creating a lasting positive impact on both the travel industry and society as a whole.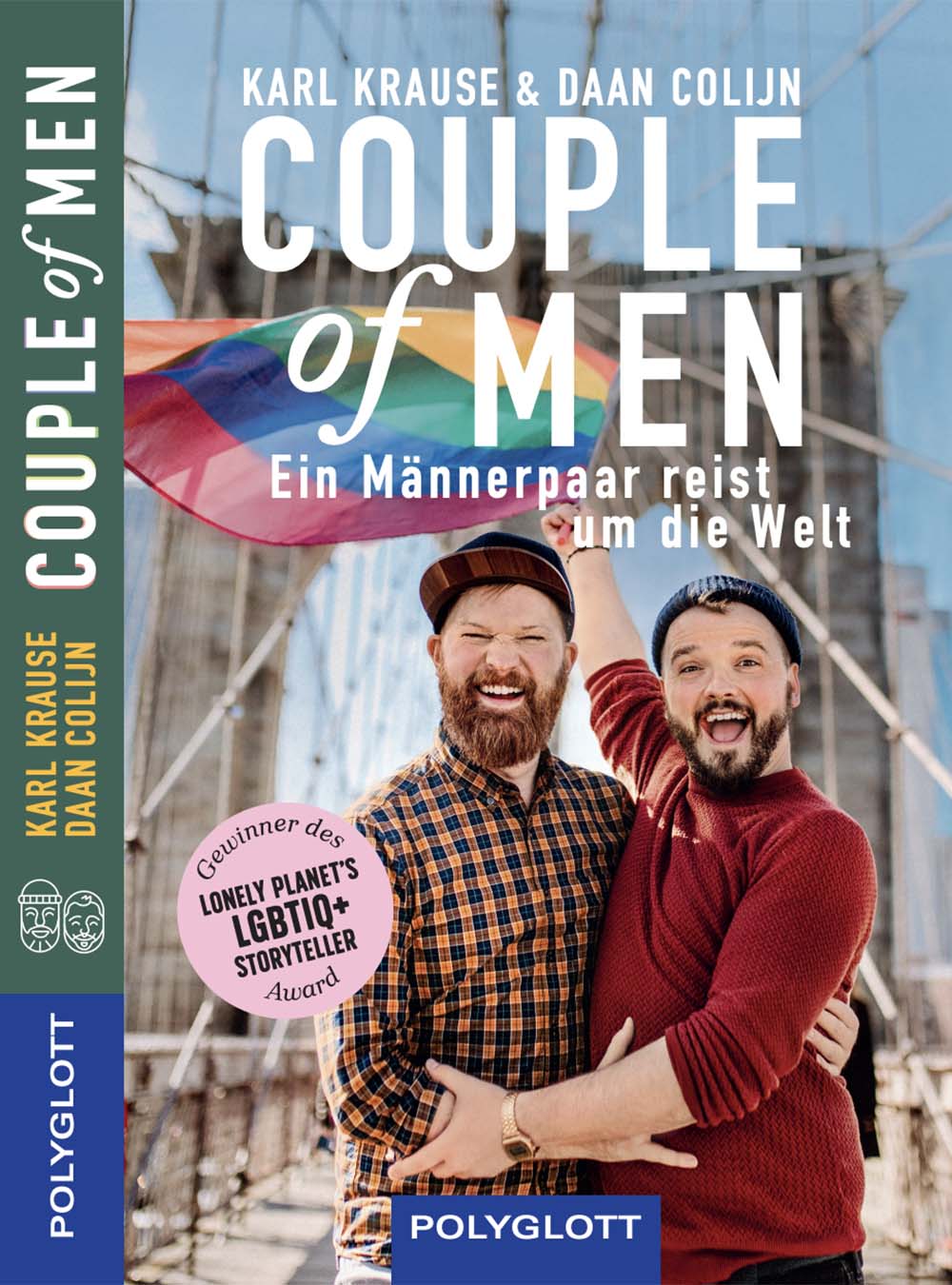 Advertisement
The perfect present to inspire (German-speaking) LGBTQ+ travelers and their allies to travel the world open-minded, respectfully, and with a happy heart.
Order our book online or purchase it in bookstores in Germany, Austria, and Switzerland.
The New IGLTA Hotel Label
One of IGLTA's recent groundbreaking initiatives is the introduction of a new hotel label designed to help LGBTQ+ travelers identify LGBTQ+ friendly accommodations easily. IGLTA Accredited is a global accreditation program for accommodations, hotels, and resorts. The initiative sets standards through an independent quality assurance process, ensuring that participant establishments genuinely embrace LGBTQ+ guests with actions, not just words. To receive accreditation, hotels must fulfill eight criteria, showcasing their dedication to creating a secure and inviting environment for staff and LGBTQ+ travelers. This includes implementing discrimination-free guidelines, providing comprehensive awareness training, showcasing commitment to inclusive marketing practices, and offering tangible support for the LGBTQ+ community.
The criteria encompass diversity, equality, inclusivity, policies, community, advocacy, transparency, and sensitivity. This initiative benefits travelers by providing them with a sense of security and belonging, and supports hotels in enhancing their inclusivity efforts. The label symbolizes a significant step forward in acknowledging and catering to the LGBTQ+ community's travel experiences.
Traveling with IGLTA: Continuing our work as proud members
As we, as gay couple travelers, continue to strive for a world where diversity is celebrated and everyone is treated with respect and dignity, organizations like IGLTA pave the way for progress. Through its commitment to promoting LGBTQ+ travel, education, and inclusivity, IGLTA showcases the transformative power of the travel industry in shaping more open-minded and accepting societies.
So, whether you're an avid traveler or an industry professional, remember that with IGLTA, every journey becomes a path toward a more inclusive and connected world.
Do you want to know and see more of us gay couple travel bloggers? Stay tuned on Instagram, Twitter, YouTube, Pinterest, and Facebook! See you around in Colombia, South America, and on one of our next gay pride trips around the world! Karl & Daan.