Our Gay Travel Guide Peru
After our last year's trip to Central America and Costa Rica, our second destination in South America after Colombia will be Peru, the country of Lamas, the Incas of Machu Picchu, and the mystic mountains of the Andes. Coming from Colombia in the north, we will start our gay travels in Lima, the capital city of Peru. From there, we will make our way south by bus to Paracas, a Peruvian district and the name of the National Reserve Paracas. But a visit to Peru wouldn't be complete without a trip into the Andes of Peru. Therefore, we will fly from Lima to Cusco (alternatively spelled: Cuzco).
After a night or two in 3.399 meters altitude, we will board the train into the mountains, first to visit the Incan city of Machu Picchu before it is time for the Sacred Valley of the Incas. Finally, back in Lima, we will have time to say goodbye to Peru before our direct flight back to Amsterdam. This Peru guide should give you an orientation of what you can explore during the first 10 days trip. We will add new blog articles to our Gay Travel Guide Peru with additional information in the next months. But now, enjoy Peru through a Couple of Men's eyes.
We found some great flight offers from Europe via Amsterdam with KLM Royal Dutch Airlines! Deals starting from 568 Euro* return to Lima, the capital city of Peru. Click here for Europe via Amsterdam to Peru and back > *subject to availability / last check: January 2020
Gay Lima Travel Guide
We started our trip with a walking tour of Colonial Lima, the capital of the Vice Royalty of Peru, visiting the historic downtown with its over fifty monuments and colonial edifices, such as the Paseo de la República, the San Martín Square, the Main Square, the Government Palace, the Archbishop's Palace, and the Cathedral Basilica. After that, we visited the "Treasures of Perú" collection, a fine selection of objects made of gold, ceramics, and textiles from different pre-Columbian cultures at the museum of the Banco Central de la Reserva. Of course, the catacombs of the monumental Convento de San Francisco, home to the largest collection of religious art in the Americas, should not be missed on our tour. After visiting Lima Downtown, we went to the Larco Museum, which is considered one of the oldest private museums and the best in Latin America. The museum is located inside a viceregal lodge that dates back from the XVIII century, constructed on a pre-Inca pyramid. This place was founded in 1926. This museum shows the 3,000 years of pre-Colombian development. By visiting the Larco Museum, we went back in time to the pre-Columbian era discovering the more than 5,000 years of history of ancient Peru, through a fascinating collection of pre-Columbian art.
Gay Paracas Travel Guide
After arriving in Paracas, located about 3-4 hours by bus or car south of Lima, we went on an adventurous buggy tour through the famous dunes and give sand boarding a try. The next day, a Ballestas island tour is on our program. The Ballestas Islands are a vibrant and colorful wildlife sanctuary filled with wild birds and mammals, including sea lions, fur seals, and endangered Humboldt penguins. We came face-to-face with these animals during this two-hour boat tour in their natural habitation while onboard a speedboat. It is even possible to see dolphins and whales on rare occasions, so keep your fingers crossed! In addition to the animals named above, a wide range of seabirds also calls these rocky islands their home. We saw and heard pelicans, boobies, red-footed Guanay cormorants, and many other types of birds. Early in the 20th century, the guano (bird droppings) from all these birds was collected and sold as fertilizer. Due to the vast quantities of this valuable substance, this became a major source of revenue for businesses on the coast. But there is even more! Do you know about the mysterious geoglyph, similar to the Nazca Lines, carved into the face of a cliff over 1,000 years ago? This symbol is called The Candelabra, and it remains the source of much speculation and debate. It likely was created by the Paracas tribe living on the coast at that time for reasons unknown.
Gay Machu Picchu & Sacred Valley Travel Guide
Our day started with an early morning flight into Cusco. Since we will travel from sea level to around 3,400 m altitudes, we had to take it slowly the first day to climb to the altitude at once. Around 1 pm, we started our city tour and surrounding like plaza mayor, the cathedral, the palace Goricancha and the convent of Santo Domingo, continuing our tour by the fortress of Sacsayhuaman. Inside the fortress, we saw the underground galleries and the semicircular amphitheater of Kenko, the baths of the Inca of Tambomachay with its system of aqueducts, canals, and waterfalls; the complex military Pukapukara Inka and the fortress of Sacsayhuaman. After our first night in Cusco, we boarded the train to Aguas Calientes, beneath Machu Picchu. The journey took us approximately 3.5 hours, during which we were able to enjoy the spectacular scenery of the Peruvian Andes. After arrival, we took the bus to Machu Pichu entrance visiting both sectors, the agriculture and urban split in venues with its monitoring station, cemetery, and rock than ritual, Temple of the Sun, Intihuatana, group road sacred temple of the three windows, the main temple, shrine or tomb, doors, fountains, and plazas. Back in Cusco by train, the next day it is time to see "Sacred Valley of the Incas" with stops at the religious temples, craft markets and typical Indian market taking place on Tuesdays, Thursdays, and Sundays including the Inca village of Pisac and the town of Ollantaytambo, where we saw his famous Inca terraces and temples, and finally, visit the fortress of the same name.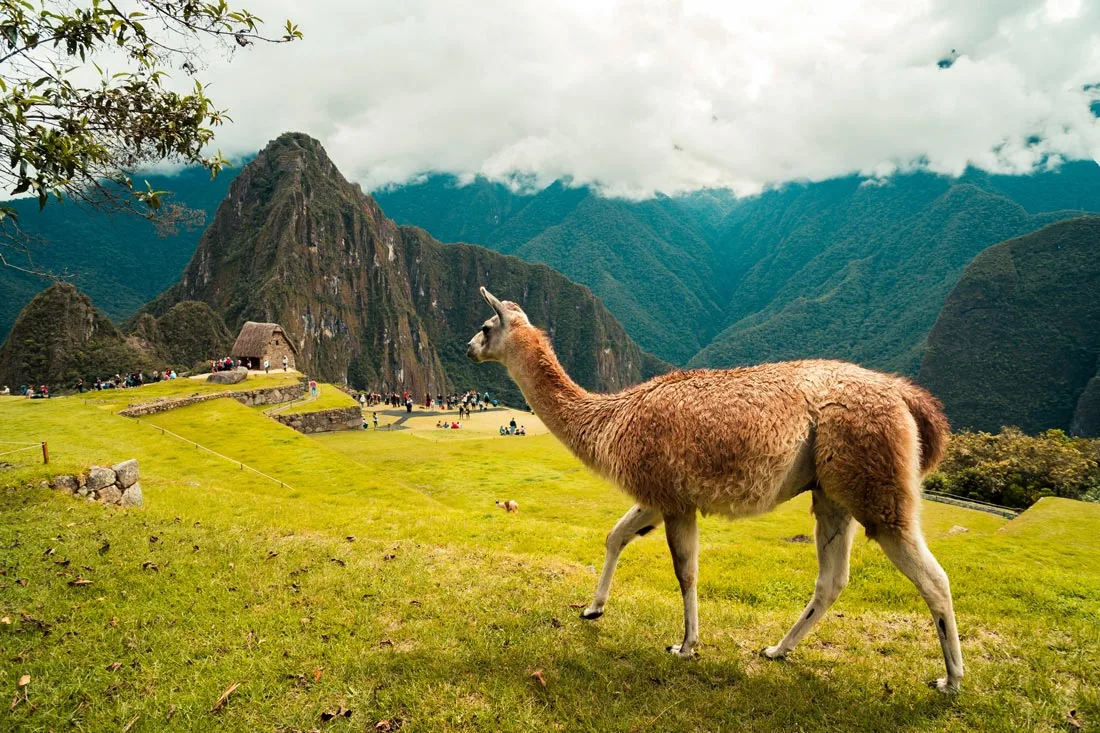 How to travel to Peru?
How to get to Peru from Europe? We found some great flight opportunities with flights from Europe and Amsterdam with KLM Royal Dutch Airlines with some pretty good deals starting from 598 Euro* return to Lima and from 769 Euro* return to Cusco. There are plenty of direct connections from Amsterdam to Lima (J Chavez International Airport), including KLM partner airlines DELTA and Air France, and connecting flights with Avianca and Copa Airlines. Click here for Amsterdam- Peru – Amsterdam > *subject to availability / last check: October 2019
Gay-friendly Hotels in Peru
During our trip, we will stay in several hotels and accommodations. Organized by an LGBTQ+ tour operator, we are expecting to stay at LGBTQ+ and gay-friendly hotels. After our trip, we will review our experiences as an openly gay traveling couple to give you the best tips and ideas for your Peru adventure. Until then, please have a look at the links to the Peru hotels below:
Hotels in Lima | Hotels in Paracas | Hotels in Cusco | Hotels in Sacred Valley
How gay-friendly is Peru?
Generally speaking, Peru is not LGBTQ+ and gay-unfriendly, including the anti-discrimination law passed in 2017. Especially in the bigger cities such as Lima or Cusco, are places in Peru that can be considered relatively safe for lesbian, gay, and queer travelers in general. Unfortunately, there are still laws in place to "protect public morals" (such as Article 183 of the Penal Code on "obscene exhibitions and publications"), which has been used against lesbians and gays in the past. Another unfortunate circumstance is, that the society's attitude towards LGBTQ+ has generally been hostile and is still strongly influenced by the Catholic Church. We genuinely hope that this will change soon an the Peruvian administration will start to support lesbian, gay, trans and queer people and see LGBTQ+ rights as what they really are, human rights.
Spartacus Gay Travel Guide: Rank 95 for Peru (in 2019)
Wikipedia LGBTQ+ & Gay Peru: LGBT rights in Peru
Highlights Pride Events: Pride in Lima 2020
Plan your Peru Trip with
Couple of Men

:

Gay Travel Guide Peru: Please consider our tips as suggestions with no guarantee that it still will be like that when you are traveling there. We did our research, and all our opinions written in this article are honest, authentic. We want to thank Llama Trip for their invitation, support, and the possibility to experience the gay-friendly side of Peru extraordinarily. For any clarifications about your plans for traveling to Peru, follow us and email us or drop us a line on Facebook, Twitter, Youtube, and Instagram. See you around the world and the next time in Lima, Paracas, Cusco, Machu Picchu, and the sacred valley in the Andes!

❤

Karl & Daan.
All Peru Blog Article in an overview
PERU: For us, our Peru adventure meant learning more about the history of this South American country, which goes back much further than 'just' to the glorious Incas.