Gender, Gender Identities, Sexuality – The recently released Dutch documentary 'Beste Reizigers' by draftsman Nirit Pelet for VPRO Tegenlicht deals with the future of gender segregation in males and females, diverse gender identities, and trans people. The almost 45-minute documentary covers various examples of where the binary gender system is already being dispensed within the Netherlands, but also looks abroad. Queertopia? Genderqueer? LGBTQIAP+? For a Couple of Men, I watched the queer documentary.
by Sarah Tekath
'Beste Reizigers' – Gender-neutral welcome on Dutch Trains
The title of the documentary 'Beste Reizigers – Dear Travelers' is based on the decision of the national railway company of the Netherlands to no longer address passengers with 'ladies and gentlemen', but gender-neutral. This was announced in mid-2017 on the company's website. "Ladies and gentlemen, boys and girls, members of the LGBTQIA + community, and everyone with a valid ticket." That was too long for us. And yet, we wanted everyone to feel welcome."
For Dutch people (and all of you who speak Dutch):
For all other people on this planet (YouTube is not visible in the Netherlands):
Genderqueer examples from all over the world
The documentary shows in 45 minutes various examples from all over the world of how gender neutrality is implemented and how the topic is handled. The American transgender boxing professional Patricio Manuel participates in men's competitions for the first time. Also on display is a project from the Netherlands, which allows trans-boys and men to ask questions that might otherwise go unanswered. At the same time, the film also shows footage of a funeral service from the Westerkerk in Amsterdam for people who have been violently killed because of their sexuality or their gender identity.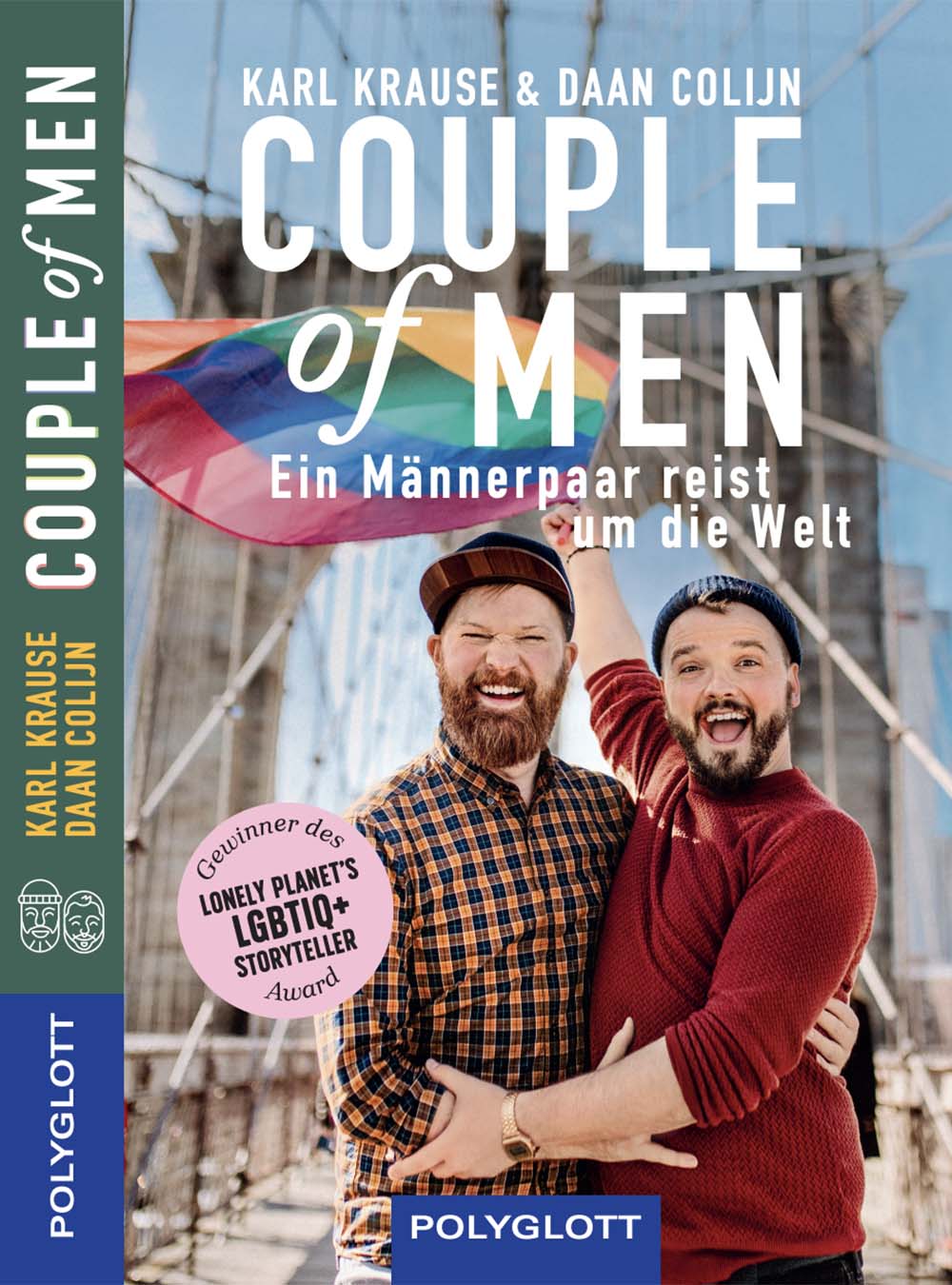 Advertisement
The perfect present to inspire (German-speaking) LGBTQ+ travelers and their allies to travel the world open-minded, respectfully, and with a happy heart.
Order our book online or purchase it in bookstores in Germany, Austria, and Switzerland.
Queertopia – Weak points of the binary gender system
In addition to the examples, the documentation also raises fundamental questions, such as how contemporary the binary gender thinking in men and women is at all and why only in certain aspects, such as one's own sexuality or gender affiliation, a coming out is expected. Similarly, the film gives rise to a rethinking of how children are confronted with hetero-normative role models rather than diversity from the earliest age.
Photo source: VPRO Tegenlicht
News source: Nieuws.NS | VPRO Tegenlicht | YouTube VPRO
You wanna know more about gay travel and community news? Give us your like, share and follow our adventures on Instagram, Twitter, YouTube, and Facebook!
Queertopia – A call to spectrum thinking
The following quote by Janaya Khan from the film summarizes perfectly what this important docu would like to accomplish: "There are 7 billion people on this planet, and we are told there are only two sexes, two gender identities, and one sexuality."
Further interesting film articles on the topic:
– All Episodes of LGBTQ+ Drama "Queer Amsterdam!"
– Watch it! 100 Drag Queens United Lipdub in Amsterdam
– Gay, Lesbian & Queer Top Lists: Amsterdam LGBTQ+ Film Festival "Roze Filmdagen"
By the way, even good to know: If you do not speak Dutch yourself, you can still watch the documentary because most of the material is in English.