Welcome to a vibrant and diverse world where love knows no boundaries and acceptance is the norm! Wait, what? That doesn't seem to be accurate, rather like a dream-world scenario. But believe us: There are possibilities to experience an ideal, welcoming vacation. As an openly gay traveling couple, we've been privileged to experience the joy of traveling together and discovering new and queer-friendly destinations. However, we can't help but express our enthusiasm, choosing "Gay Only and LGBTQ+ Exclusive Vacations". Why? Because all-gay vacations cater specifically to our community, providing safe spaces and options for cruising, celebrating our identities, and fostering unforgettable connections.
10 Reasons for LGBTQ+ Exclusive Vacations
This travel year, we were lucky enough to experience an exclusive gay trip – twice. In February, we went to the Florida Keys. In the island town of Key West, we spent relaxed, nude, and free days in a 100% gay environment at the gay clothing-optional resort "The Island House". Later on, after several Pride events at the beginning of the year, including Disneyland Pride in Paris and the Utrecht Canal Parade, our fourth gay cruise was on the agenda. With our favorite travel buddies Stefan and Sebastian from the Nomadic Boys, we experienced carefree days at sea with The Cruis by La Demence in Italy, Greece, and Malta.
Embarking on a journey with like-minded individuals, whether at a gay exclusive vacation resort, on a gay cruise, or amidst the exhilarating atmosphere of a circuit festival, can be an enriching experience, at least for us. LGBTQ+ travelers, especially gay men, should consider these all-gay vacations*. But let's dive in and celebrate love, pride, and unforgettable vacation memories together: These are our 10 Reasons Why We Love Gay Exclusive Vacations!
* Please be aware that the focus of this article is set to be on gay men.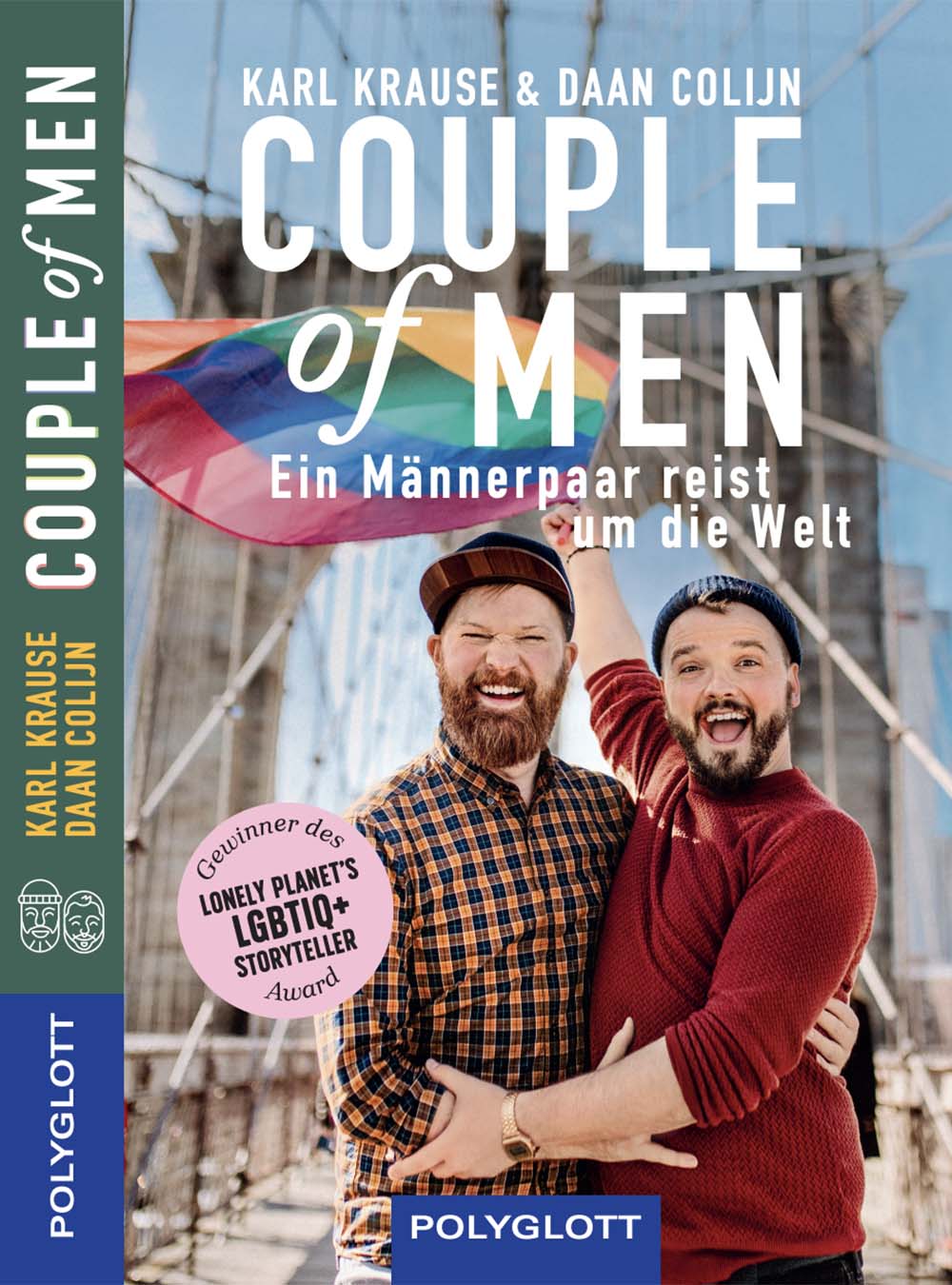 Advertisement
The perfect present to inspire (German-speaking) LGBTQ+ travelers and their allies to travel the world open-minded, respectfully, and with a happy heart.
Order our book online or purchase it in bookstores in Germany, Austria, and Switzerland.
#1 Feel Safe and Included
While being on our first gay cruise a couple of years ago, we experienced it for the first time: a 100% homo-normative environment. It felt liberating, relieving, and honest, not for an hour or two, not even just a day, but an entire week. Why? Because we could give ourselves as free and carefree as we actually want to feel during a vacation, being surrounded only by people who understand and respect our identities without judgment or discrimination in a completely inclusive environment. Unfortunately, behaving so freely and feeling safe, like on a gay cruise, for example, and other LGBTQ+ exclusive vacations, is rare in our everyday lives. LGBTQ+ Festivals >
#2 Meet & Unify with Like-Minded People
After all, vacation is supposed to be the best time of the year. Of course, that also includes the befitting of fellow travelers. In a 100% homo or queer-normative environment, we are surrounded by like-hearted individuals who understand the beauty and intricacies of our shared experiences. It's a place where we can be ourselves, uplift each other, and revel in the uniqueness of our LGBTQ+ identities. We understand each other better due to shared experiences such as bullying or discrimination or the challenge of being accepted by everyone among our families, friends, and at work. But within our community, we usually do not need to worry about being gay, queer, or simply different. For us, this feels unifying.
#3 No Need to Hide – No Need to Explain
Talking about worrying. In a 100% queer normative environment, we, as gay men, don't need to explain our behavior or sexuality, nor is there a need to answer uncomfortable questions. In many daily situations, we are forced to hide our behavior as it otherwise can be considered inappropriate, effeminate, or "unmanly". Even a flirt or a smile from a person of the same gender can be seen as offensive to straight folks. We learned that the hard way during our coming out processes or at school. However, when we move among gay men or members of the LGBTQ+ community, we can simply be who we are. Female behavior? Flirting among men? Holding hands? A kiss in between? This is all no problem – and actually the "norm" on a gay-exclusive vacation.
#4 Homo & queer normative Environment
Do you actually recognize how LGBTQ+ travelers and gay men still have to fit in hetero-normative environments? In addition to the already outdated gender divisions into male and female stereotypes, queer individuals encounter many other situations in which they must explain, pretend, or adapt. Which toilet can I use as a trans person? Do they know and use the correct pronouns for an intersex or non-binary person during the check-in? Can we get a double bed as a gay couple? In environments that can be shaped and formed by LGBTQ+ folks, countless new possibilities unfold, colorful and unbiased. This is especially true for gay-exclusive vacations when no explanations seem necessary, and we do not have to conform to heteronormative expectations and gender roles.
Advertisement
We found some great deals with flights worldwide and in Europe via Amsterdam (and return) with gay-friendly KLM Royal Dutch Airlines. That includes direct connections with KLM or their partner airlines, Air France and Delta Air Lines. *subject to availability / last check: 2023
#5 No Need to Worry: public displays of affection
Oh yes, there was something specifically for gay male and queer couples traveling openly together. What seems to be a given for many heterosexual couples is always associated with vigilance for queer travelers. A kiss, a hug, an amorous caress over the cheek of the partner, or simply the sentence "I love you" can already be reasons to be verbally or even physically attacked. On a gay cruise or in a gay resort, we can confidently leave these thoughts and burdens of publicly displaying affection in the hotel safe. Who wants to spend the whole vacation protecting themselves from homo-, trans- and queer-phobic assaults? After all, the burden on the shoulders does not belong to the most beautiful time of the year.
#6 Be Yourself & Have Fun
With this gained freedom and the possibility to enjoy without worrying, it now also means having fun, surrendering to the rainbow-colored atmosphere, and being open to new things. We, too, first had to learn to tear down the walls of traumatic experiences and hurt feelings built up over many years. Karl, for example, still remembers his first Lady T-Dance on the European Gay Cruise too well. At that time, he was insecure and shy and felt everyone was judging him for being comfortable as a "woman" in his Pamela Anderson outfit. Like he experienced at school or later on as an effeminate teenager. Five years later, he did it this year without a problem, as seen in our IG Reel. Our tip: Dare to try new things; free yourself from old psychological burdens; enjoy BEING THE UNAPOLOGETIC REAL YOU.
#7 Sex-positive Atmosphere
For many gay travelers, the freedom to meet and enjoy fellow traveling men is an essential part of a successful all-gay vacation. For gay couples, too, a little fun with like-minded vacationers offers a welcome diversion from everyday life. But even for sexually less active travelers, this means no reason to miss out on gay-exclusive vacations. Whether on a gay cruise or at a clothing-optional gay-only resort, the principle of "anything goes, nothing has to" always applies. At the Island House in Key West, for example, cruising areas, video rooms, and a nude pool create a very relaxed atmosphere with no pressure involved. On The Cruise by La Demence, dark rooms, and outdoor cruising areas add the necessary exciting sizzle. Dive in, let loose, flirt, and have fun – or enjoy the happy faces of travelers who have found like-minded travelers. But try not to judge! Everyone should be allowed to enjoy their sexual preferences to the fullest. Have a look at our gay cruising guides >
#8 Advantages of Community Events
From drag shows and Pride to queer film screenings and art exhibitions, intimate community events bring us LGBTQ+ travelers closer together. It reminds us where we, as the LGBTQ+ community, are coming from, our shared queer history, our fight for equal rights, and our desire to celebrate freedom and achievements. Queer-normative environments feature representations of queer role models, artists, entertainers, and leaders who inspire and uplift our community, promoting a sense of belonging. From rainbow flags adorning streets to queer-themed art installations, the design choices reflect our culture and history, fostering an extra layer of connection to our surroundings. Many LGBTQ+ exclusive vacations provide access to queer-friendly healthcare services such as HIV testing or educational programs about PreP, ensuring our well-being is prioritized and catered to during our travels.
"What if…" This is a question we have asked ourselves repeatedly over the past few years as a gay couple of men traveling. We encountered numerous instances where we saw the potential for improvement. What if it was "normal" when we were asked for our pronouns at the reception? Or if the train spoke of "dear travelers" and dispensed with the gendered forms? If, before the law, it was about love, affection, and interpersonal relationships instead of talking about old-fashioned, outdated, binary concepts of relationships? What if all religions pursued the desire for peace rather than preaching division and condemnation? What if… we would reimagine new LGBTQ+ friendly social norms of living together peacefully?
#10 Strengthening Relationships
Traveling together as a couple strengthens our bond. By experiencing new destinations and adventures side by side, we create cherished memories that deepen our connection. At the same time, we meet many new people from different countries, cultures, and social backgrounds. Talking about each other's unique life experiences can be seriously mind-blowing. And if it is a match for everyone, getting to know each other more closely and intimately can be an option, too! Over the years, we made great friends of a lifetime, with many of whom we still have contact.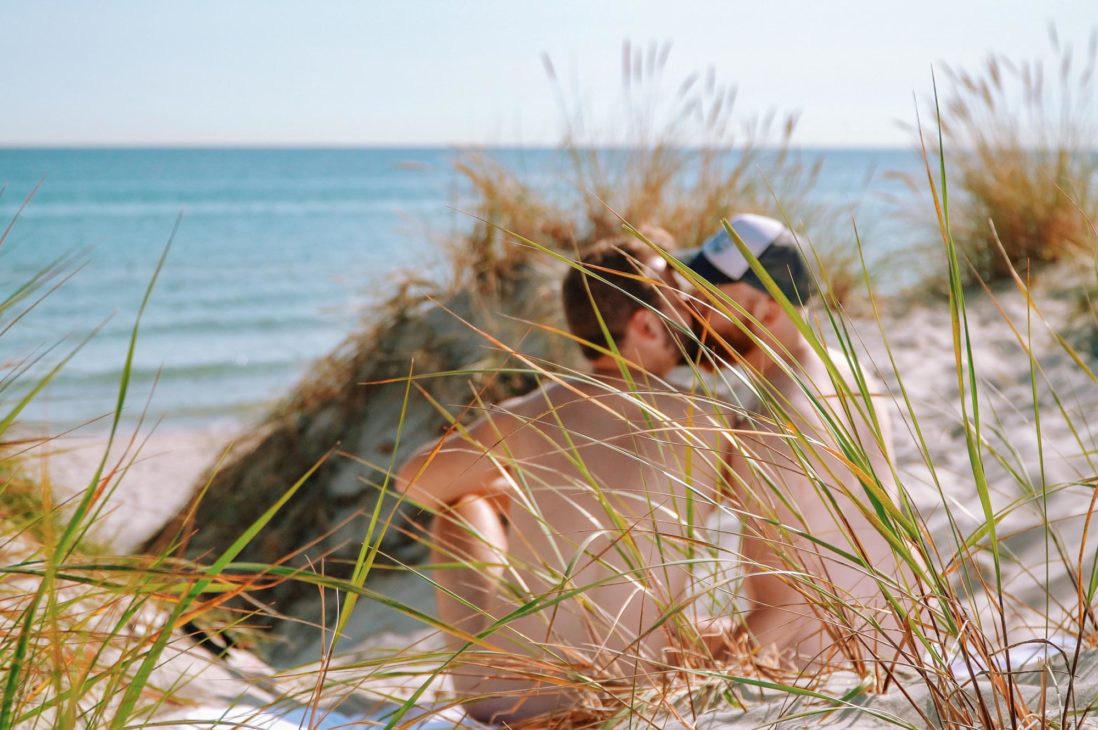 Together with our dear friend and Gay Cruising Culture expert John, we are showing you the best cruising places of gay-friendly travel destinations worldwide. How to find gay cruising hot spots? What should be considered when doing gay cruising? Is gay cruising legal in the country you are traveling to?
LGBTQ+ Events, Gay Resorts & Locations we recommend
Explore a world of pride and celebration with unforgettable LGBTQ+ destinations and getaways. Join the festivities at Austria's Pink Lake Festival, where culture and acceptance unite against the picturesque backdrop of Lake Woerthersee. Head to Orlando for One Magical Weekend, an enchanting event blending magic and pride. Sail away on The Cruise by La Demence, a gay cruise adventure filled with top-notch entertainment and breathtaking destinations. Experience comfort and inclusivity at gay saunas in Europe and worldwide, where you can unwind and socialize in a safe environment. Stay at gay-friendly hotels, ensuring warm hospitality and a welcoming atmosphere wherever you venture. Discover the charm of Galena, Illinois, an LGBTQ+ friendly town boasting a rich history, art galleries, and intimate moments to cherish. These are just some of our favorite LGBTQ+ events and destinations we have enjoyed so far, embracing the magic, being ourselves, and creating beautiful memories. More to come!
Now it is your turn to plan your gay-only vacation or a trip to LGBTQ+ Exclusive Getaways!
As we conclude our remarkable journey through the wonders of LGBTQ+ friendly vacations in a 100% queer-normative environment, we invite you to consider embarking on your own extraordinary adventure. These magical experiences allow us to celebrate love, embrace our identities, and create lifelong memories surrounded by an uplifting and supportive community.
So, dare to venture into the welcoming embrace of these extraordinary spaces and let the magic of a 100% gay normative environment envelop you as we celebrate love, pride, and the boundless spirit of our incredible LGBTQ+ community. We continue to pave the way toward a more inclusive and accepting world for everyone with our gay travel guides. Happy travels and endless adventures of love and connection!
Do you want to know more about travel news from the LGBTQ + community? Follow us on Instagram, Twitter, YouTube, and Facebook! See you at Pride or somewhere in this beautiful, diverse, and eclectic world!
Karl & Daan.